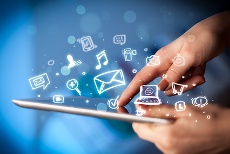 Marketing is essential even for small local companies. In an increasingly competitive world you have to be able to replace departing customers with new ones. With more than 1.1 billion websites and growing every second, there is no better marketing channel than the internet.
Digital Resistance
Yet many business owners look upon it as providing little value. There are some common reasons that even long-established businesses give for this:
I don't need it
If you have an established business with a strong customer base providing all the income you could ask for, congratulations. You're one of the fortunate few. But are those customers always going to be there? Local demographics change over time. People tend to migrate to wherever job opportunities exist. And isn't there a possibility that someone else might open up a strong rival operation in the next town, or across the street? How about online?